Is it really necessary to have a station for hermetic sealing, a second station for cosmetic sealing and a cooling station with your Pouch Machine?
Thanks to the new Top Seal Model from Herrmann Ultrasonics, your sustainability targets can be exceeded with your Pouch Machine, turn 3 stations into the 1 perfect sealing station.
Avoid space-consuming stations in your packaging machine and become more energy efficient with the COS Top Seal Module.
HOW IT WORKS –

Eliminate two stations
The new top seal model (TSM) allows for the hermetic seal and cosmetic seal to be completed in the ONE station, and thanks to the efficient ultrasonic technology, you can eliminate a cooling station while simultaneously reducing your energy consumption and waste automatically.
What is Ultrasonic Sealing?
Ultrasonic Sealing is on-demand technology that generates thermal energy only inside the seam area through distilled vibrations, thus allowing for no heating time and the ability to create a 100% leak-proof package with a flawless appearance for heat-sensitive mono-materials. As a result, food can be packaged more reliably, achieving 20 x less rejects and offering up to 75% energy reduction. Through proven results of ultrasonic sealing, up to several tons of food waste can be prevented EVERYDAY.
With smart detection technology that is integrated with the hermetic sealing station, faulty packaging is IMMEDIATELY identified and the unit initiates ejection, saving on downtime costs and the need for additional inspection equipment.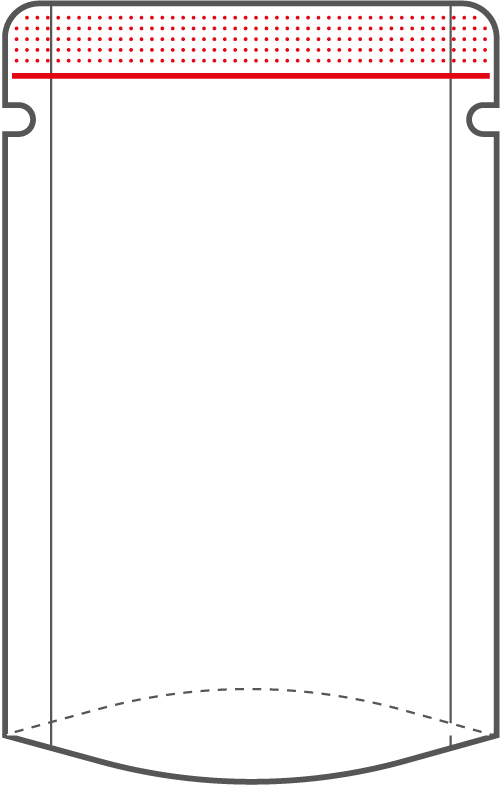 With the Top Seal Model (TSM) from Herrmann, take the step towards a more efficient packaging process than ever before and benefit from its advantages:
Creating a hermetic and cosmetic seal in just one station

Reduce waste permanently thanks to safe sealing

Bond even mono-materials with visually impeccable results

Saving on packaging materials
Learn about Pouch Machines
---
Learn about Recyclable Pouches
---
Contact us for more info.
---